Queens University Bad News Blues Band and Solo Jazz Piano (1980-1983)
Having a lot of fun during my college years
My time in engineering school at Queens University was actually filled with a surprising number of non-engineering activities - especially musical ones. I played in a band through-out my time at Queen's, 'The Bad News Blues Band', as well as playing a number of solo 'Jazz Piano' gigs at local pubs and speak-easys. I also took several courses as part of the Queen's Music School, including History of Modern Music (B. Pennycook prof), 2nd and 3rd year Electroacoustic Music Composition courses (B. Pennycook, D. Keane profs), and a graduate course in Computer Music (B. Pennycook prof). I also replaced the standard 'Electrical' engineering badge on my engineering jacket with a 'Music' badge (and a 'Philosophy' badge as well - to be a rebel).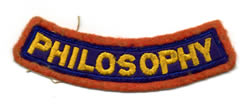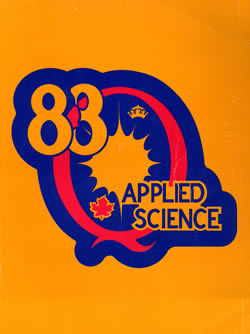 Click here to read the Queen's Science '83 Reunion Booklet
Solo Jazz Piano
Cheryl and I started to date on February 25, 1980 at Queens, and we went to a formal function together in March 1980 where I played the piano for a number of the guests: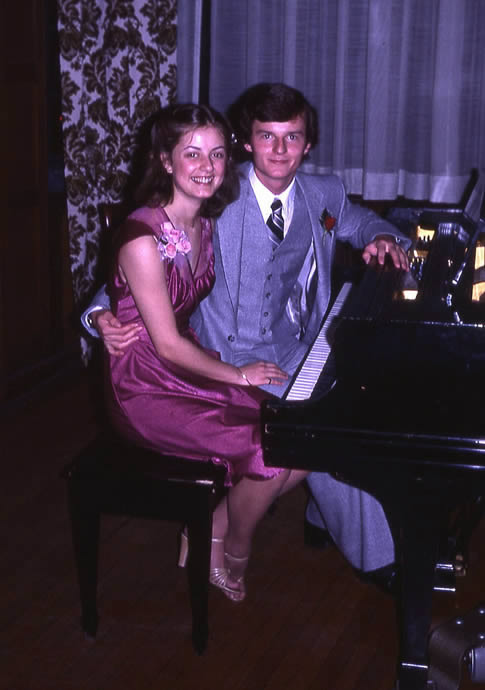 An ad in the Engineering rag 'Golden Words' - fall 1980: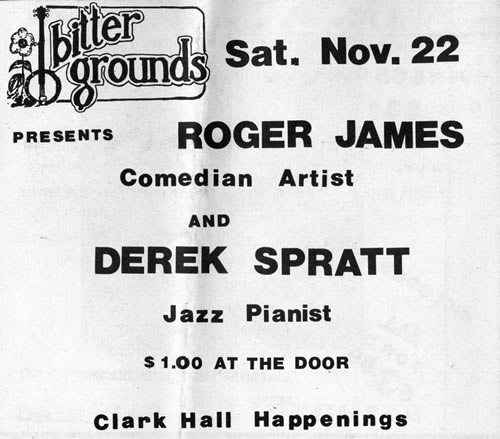 A banner from 1981: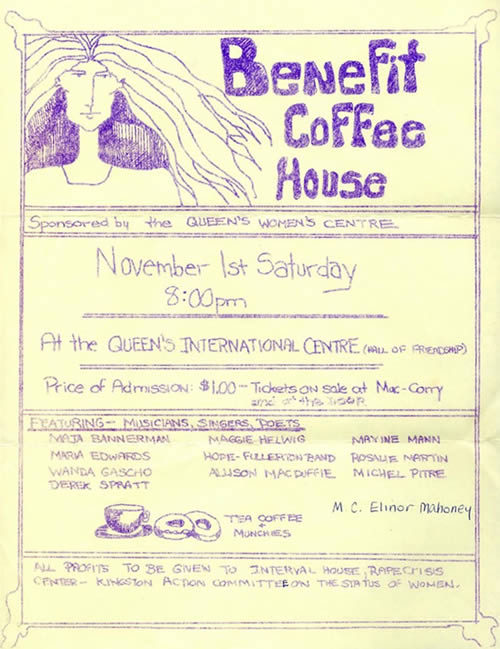 The Bad News Blues Band
Within a few weeks of arriving at Queen's, I struck up a conversation with a number of the other 1st year students and immediately decided to form a band together, that we christened 'The Bad News Blues Band'. Just like our Point Grey based 'River Bottom Jazz Band' before it, we played a lot together, at functions around the campus. It was a ton of fun.
Our wild and woolly performance at Leonard Hall - 1980: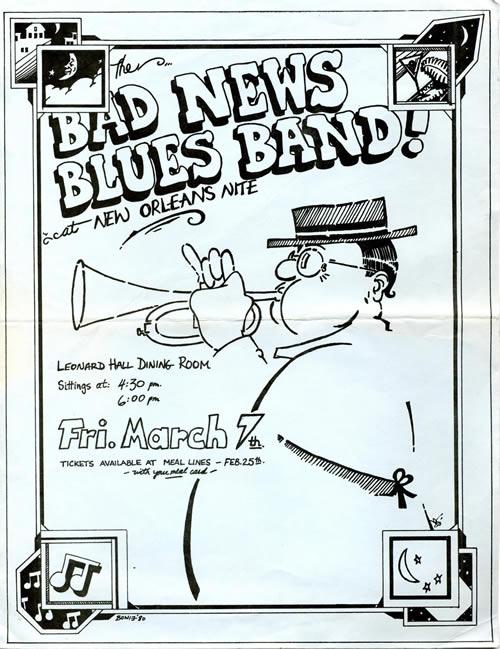 Click here to listen to the recording of this 'performance' - March 7, 1980 (39:16 min:sec, 37MB)
Note: All audio is provided as Apple QuickTime files*
Our performance at Grant Hall - 1980: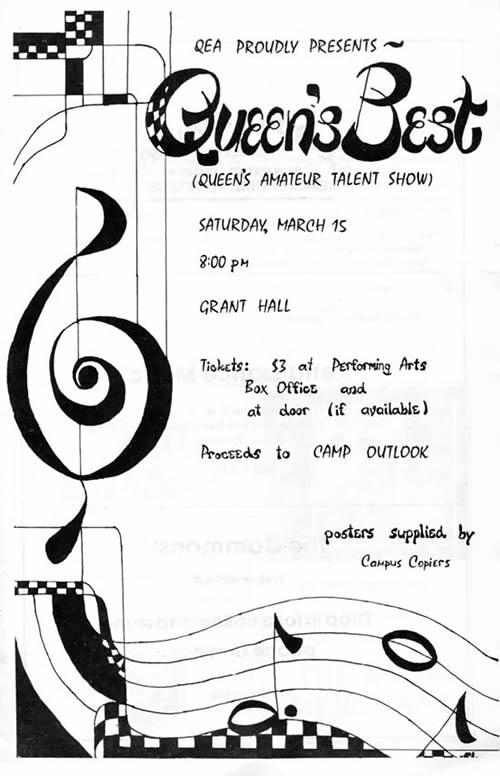 Click here to read the complete Queens's Best Program Guide - March 1980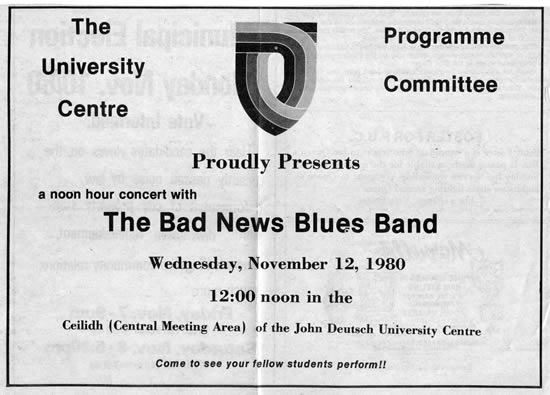 * Audio files are encoded in Apple iTunes/QuickTime AAC format (128kbits/s). If you do not have Apple QuickTime installed, you can download it from: www.apple.com/quicktime/download
If you are using a Windows PC running Internet Explorer, and you are having trouble playing web videos that don't conform to Microsoft's Windows Media Player file formats, then try a better browser that is free, standard's based, and very powerful - and one that works well with Apple QuickTime videos: Firefox. Download it here: www.mozilla.com/en-US/firefox/