Project Ultimate 83 GTI
The initial condition of the car ...
You can't find a totally clean 1983 Rabbit GTI unless it has been restored already. The VW mk1 chassis was made of non-galvanized 20 gauge mild steel and it just wasn't made to last. There are a number of design flaws that allow small rust holes to form in areas around the upper firewall, leading to water seepage into the floor pans, and on and on ...
Since I am building a retro performance-oriented project car I didn't want to start cutting up a totally perfect GTI example. So I found a well used car from London, Ontario with 150,000 miles on it that had never been in an accident and was straight and was fairly sound - a car that had a pretty clean interior, which was the only thing I was really fussy about as I can manage rust and will be replacing literally all of the mechanical components end to end.
This car indeed showed signs of wear and tear and there was some rust in places, but it was rust free in many important areas so all in all it was an acceptable starting point for the project build-up.
What is really great is that this car has the same build date as my old one did (November 1982), was a Canadian delivered car with the correct stickers (like mine was), has a sunroof, is A/C delete, and it is in my preferred colour (silver wasn't available in early 1983 from the dealers out on the west coast when I wanted one - only a white GTI was sitting in the showroom - but with the all-important 'midnight blue' GTI interior).
Photos
The car just prior to being sold to me: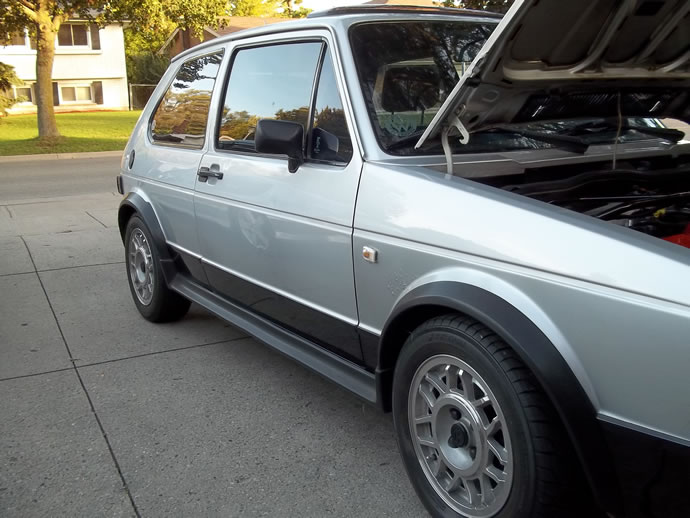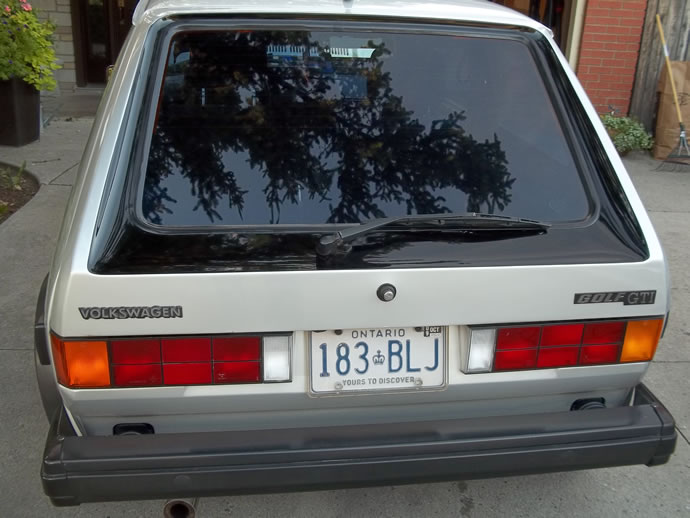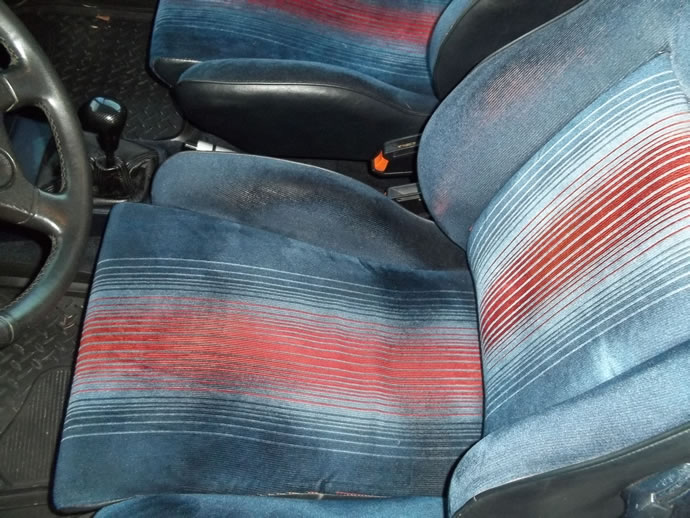 Index of Project web pages:
Project Overview, Goals & Specs
Project Car Initial Condition
Chassis Development
Bodywork & Paint
Suspension, Steering & Braking Systems
Engine, Oiling, Cooling, Transmission & Exhaust Systems
Electrical, A/C & Fuel Systems
Interior
Performance Validation
Final Street Trim Conversion
VW Vortex thread on this project
Videos # 001 - 049 (Feb 2013 - May 2014)
Videos # 050 - 099 (Jul 2014 - Sept 2015)
Videos # 100 - 149 (Sept 2015 - May 2017)
Videos # 150 - 181 (May 2017 - Dec 2019)
My original 1983 Rabbit GTI (owned 1983-1987)