My Astronomy Hobby
A visual and personal link to my interest in physical cosmology and particle physics
I love astronomy, even though at this point in my life I don't spend too many late nights outside viewing the heavens (I have had a very demanding career and three children under my roof up until now). I look forward to my retirement years when I expect to be able to spend far more time observing - especially from a few dark sky sites.
Astronomy takes me closer to appreciating what my reading and education in Cosmology (the study of really big things) and Particle Physics (the study of really small things) are telling me about the nature of our existence on planet Earth, floating in a sea of stars in our local milky way galaxy of 300 billion stars, in a universe of perhaps 100 billion galaxies, amongst a possible multiverse backdrop. Each and every time I peer thru the eye-piece of a telescope I feel a sort of out-of-body experience - a feeling and a perspective that keeps me sane in a messed up (but beautiful) world that otherwise might drive me nuts.
Viewing the Great Orion Nebula, M42, in my backyard using my favourite scope - the Meade 7" Maksutov LX200, Televue Nagler Type 5 31mm eye-piece, and Kendrick 18V Power Supply (spring 2000):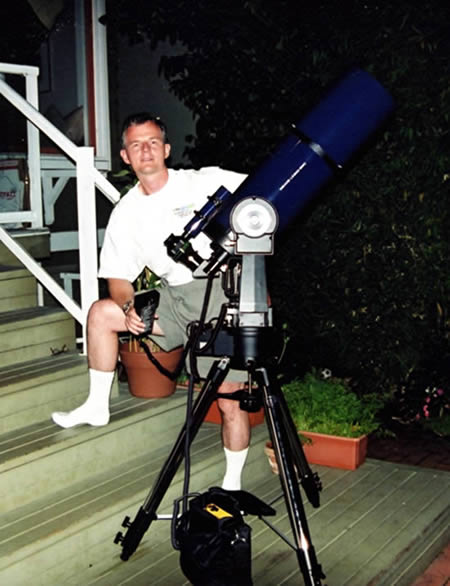 My Telescopes Over The Years
I have been into Astronomy as a hobby since 1996 and have had the good fortune to be able to afford a wide range of telescopes and quality accessories during this period. Perhaps my favourite scope was the Meade 7" Maksutov LX200 with the Televue Nagler Type 4 and Type 5 12-31mm eye-pieces which offered up crisp, high contrast planetary observing (as well as clusters and a few deep sky objects) from my location in Vancouver, Canada.
The larger Nexstar 11 GPS scope created washed-out images of poorer contrast (too much aperture from my urban setting - at sea level next to the ocean). The scopes 5" and smaller didn't have enough light gathering power and resolution to be really satisfying. So I am a big fan of the 7" Mak format which is likely fairly similar to a 5" APO refractor, which will be my next scope purchase. Right now I am using the Nexstar 6SE which is the perfect 'grab and go' scope - it seems to have the perfect balance of just enough aperture to see planets, and star clusters clearly, and being light weight/compact - such that the assembled scope and tripod can be carried in/out of the house without back strain.
Nexstar 6SE with JMI case: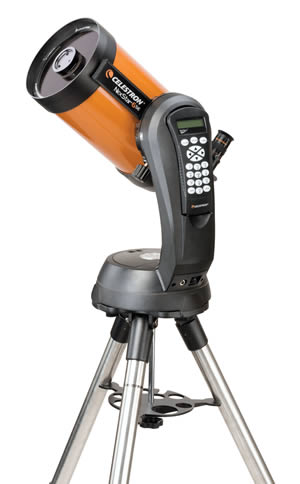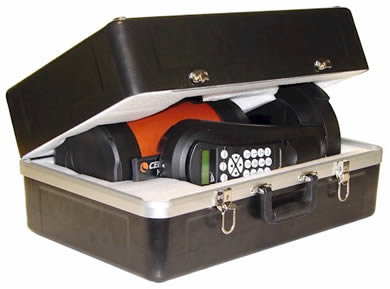 Nexstar 11 GPS with JMI case: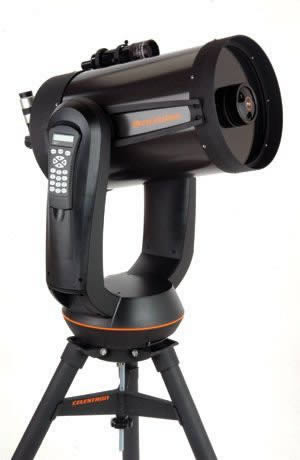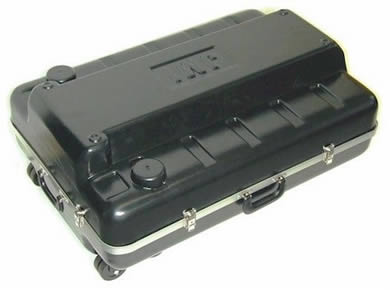 Nexstar 8 with JMI case: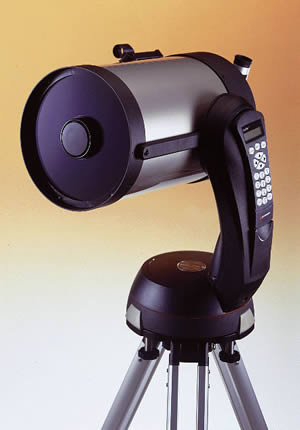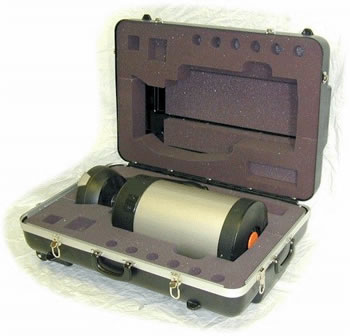 Nexstar 5i GPS with JMI case: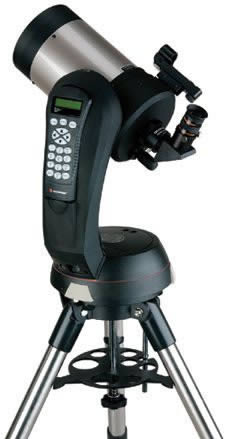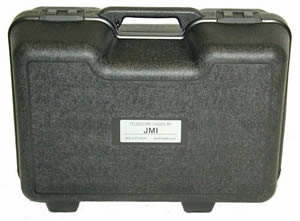 Meade 7" Maksutov LX-200: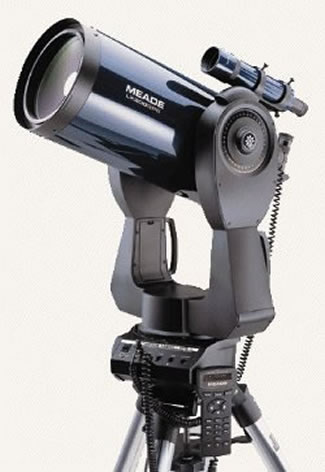 Meade ETX-90AT with JMI case: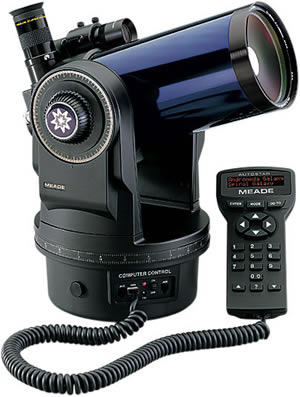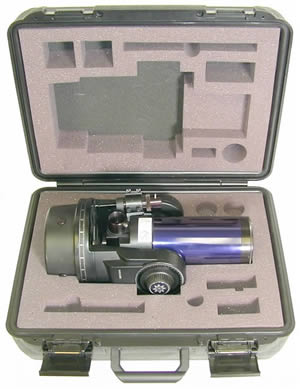 Coronado SolarMax 40 scope: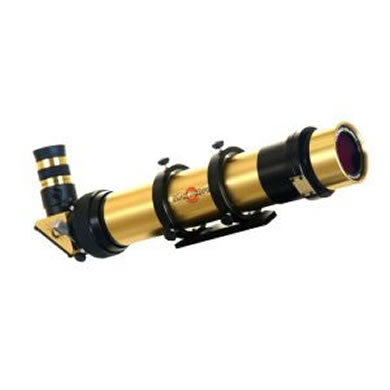 Coronado SolarMax 40 filter for ETX-90 scope: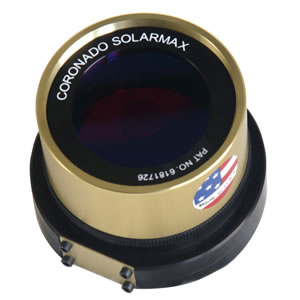 Canon D350 DSLR body for CCD imaging: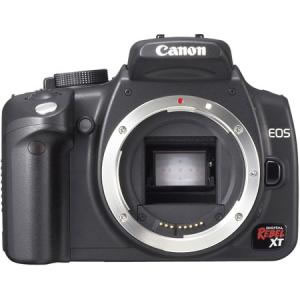 Stellacam 1 and 2 for CCD and live imaging (see video of the moon below):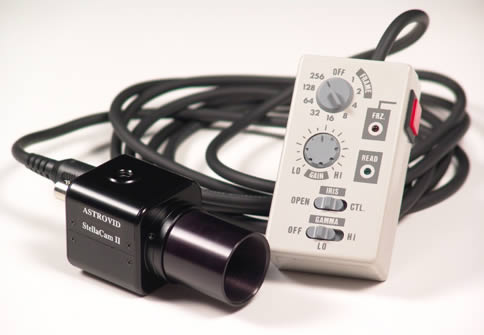 Televue Nagler Type 5 31mm: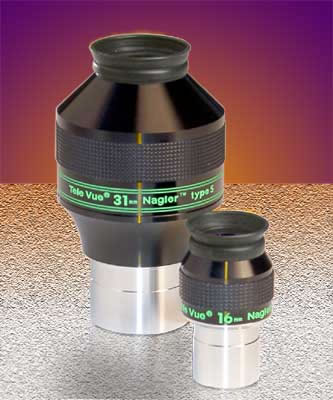 Televue Nagler Type 4 12mm, 17mm and 22mm: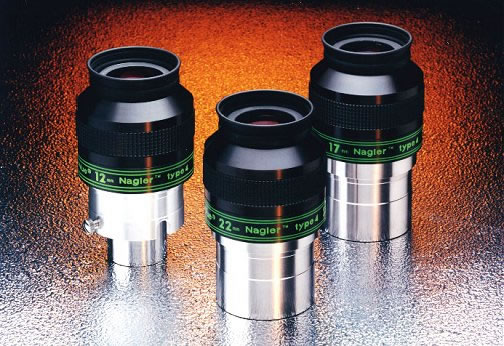 Televue 8-24mm: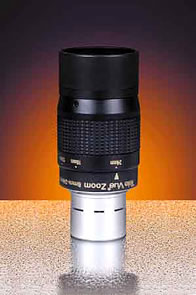 Video Astronomy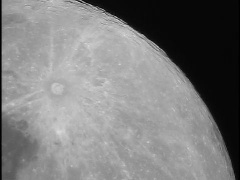 A video shot of the moon using an Astrovid Stellacam II and a Celestron Nexstar 5i Telescope - July 2002 (1:36 min:sec, 8MB)