1983 VW Rabbit GTI (first one owned: 1983-1987)
The sub-compact that started the econo pocket rocket trend
See Project "Ultimate 83 GTI" here (owned 2012-)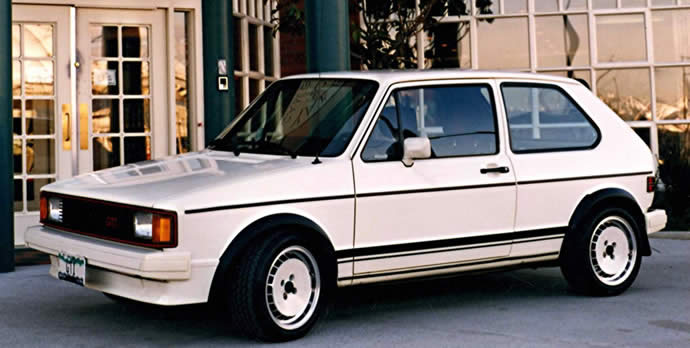 Background
This the car that I have the strongest emotional bond to: my first 'new car' purchase, the car I dated my future wife Cheryl with, and the one I traveled in over to Victoria so many time to visit her while she was still in law school, the car we drove together to California in, the car we took on our honeymoon together, the first car I really upgrade, modified, and raced ... And it was such a simple and pleasurable car too.
Each of the Spratt kids had an 'agreement' with our parents - if we managed to scrape through and obtain an undergraduate university degree they would help fund a car purchase to the tune of $5000. As I completed my 4th year of electrical engineering at Queens University in Kingston, Ontario, I spent a lot of time trying to decide what the right choice of car would be, and when I read the rave reviews of the up coming '83 VW GTI in all of the leading automotive magazines there was no doubt left in my mind that I had to be one of the first Canadians to own a hot shoe box VW GTI - for a grand total of $10,500.
I had called the Vancouver, BC, Clarksdale VW dealer from Kingston, Ontario in November of 1982 to put a refundable deposit on the forth coming GTI model, but when I paid a spring break visit to Cheryl in Victoria in early 1983 (she was taking her law school degree at U Vic then), there in the window of the local VW dealer was a perfect white GTI that I just had to have - so I transferred my deposit on the spot and arranged to come back in 2 months time to take possession of my beautiful new car after I graduated.
At the completion of school in April 1983, I drove across Canada in my room-mate's 1975 Mazda RX-3 rotary rocket, with David Brown and Richard Pile, towing an overly large 5'x8' U-haul trailer that was loaded with my life's possessions behind it - basically killing this great little car as we left the peddle maxed out - averaging about 70mph until we hit the Rockies - and then the endless hill climbing started and we tore the bumper clean off the car while burning out the engine. We sold that car in Vancouver after limping with it over to Victoria to pick up my new GTI.
What a great little car the GTI indeed was - the reviewers were right: it was fun, and fast for its day (and well built - a German engineered econo pocket rocket). In today's world the specs for this car may seem laughable, but back then, at the height of the automotive market identity/gas crisis, this was pure magic for true automotive enthusiasts (almost matching the performance of the Corvette and 911 of its day for a fraction of their prices and with a lot more practical uses for it). I still have fond feelings every time I see an old 1983 or 1984 GTI drive past me on the street. And I actually don't think the performance specs were 'laughable' even by today's standards after all, as the car was so well put together (balancing everything perfectly) that it was pure joy on wheels.
I made the many of the usual Mk1 GTI mods to the car plus a few unique ones:
Euro G grind cam
adjustable cam sprocket
upgraded fuel pressure regulator
Canton Mecca oil filter with synthetic oil
Mecca external temperature controlled oil cooler
Webber big throat throttle-body
Callaway cast aluminum valve cover
Performance ignition wires, re-curved distributor
Euro GTI exhaust manifold and dual downpipe
Gillette Exhaust (cat delete)
Bilstein BTS-172 suspension system (springs, struts, shocks)
Suspension Techniques race front & rear sway bars with adjustable heim joints
Upper and lower front strut/control-arm cross-braces
stainless steel brake lines & sport brake pads
15x7 Ronal wheels and tires
Concord HPL-130 cassette deck with dBx noise reduction module, Proton 222 power amp with upgraded coax speakers front and rear and an 8" passive Sub-woofer
Hella headlights with 90W bulbs
Hella dual air horns
Escort radar detector
Modified/tucked-in bumpers
White bumpers & mirrors
Rear hatch winglet
… All in all I ended up doubling the price of the car with the add-ons.
I did quite a few weekend autocross events during the 4 years I owned the car – it cornered very flat with neutral front/rear balance, acceleration was in the range of 0-60mph in 7.5s, and it had decent but not exceptional braking. I loved the car but always wanted more engine and dreamed about owning one of the super rare factory 16V GTI models from Europe (the Oettinger GTI 16s) or a stage 2 Callaway turbo setup, which would have turned my GTI into the ultimate bass-ass GTI of its day. Fast forward 30 years to 2012 when I started to turn my attention to revisiting my true automotive 'first love' and embark on a new no-budget limit ultimate 83 GTI project car …
I had learned quite a few lessons from my 1st GTI mods:
the mk1 car is already very front-end heavy, causing it to understeer, so keeping the weight off the front wheels was goal #1 – make the car as light as possible – especially up front
make the chassis much stiffer than stock – the mk1 unibody is very weak and flexes far too much, which is especially noticeable once stiffer suspension parts are bolted on
the OEM body panels are non-galvanized mild steel and rust is a big problem in all of the pinch-weld areas – strip the car to bare metal and epoxy coat it
add power but keep it within usable limits – and don't add weight while doing so
improve braking performance but don't add unsprung weight to the front suspension
don't lower it too much – it messes with the bump-steering
don't have a loud exhaust as it quickly gets tiring
remember the fun factor of the original OEM setup – toss-ability, great steering feel, great shifting
Some photos of the above performance parts: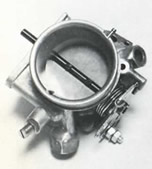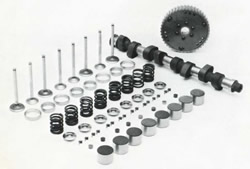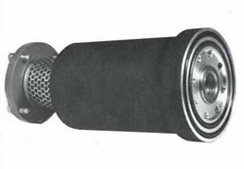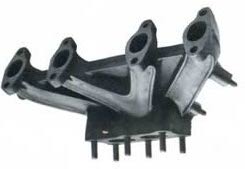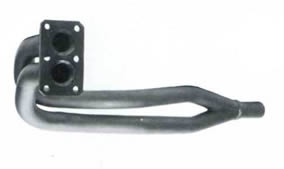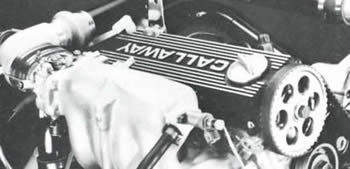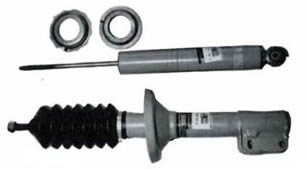 Auto Slaloming
I was working at Canysco Industries/Integra Systems from 1985-1989 which was my auto slaloming era, along with my co-worker and friend, Randy Tkatch, who initially raced his Honda Civic and later his Acura Integra. We traveled around the greater Vancouver area going to auto slalom (parking lot) race events as often as they were held. A few times we managed to go to really interesting places like Whistler and even the Westwood race track for event as well. Randy and I would also sneak off in the early morning hours or late at night to abandoned parking lots at UBC or SFU campuses, to set up our own practice slalom courses - we were really keen. More than once we were 'busted' by the campus cops and told to 'move on or else'.
My basically stock VW GTI was reasonably competitive but I started having a lot more fun at these weekly events after making a number of modifications, as the car became more controllable, and certainly a lot faster around the pylons. Being a front wheel drive car, the art of driving quickly around most circuits was to have a fairly stiff suspension that would be neutral/over-steer biased - and the only way to 'get the tail out' was to dive into a corner, tap the brakes, jerk the wheel and let the weight lift off the rear tires and start rotating the car around the grippy front tires - and once the 'slide' was in motion, dial back some throttle, releasing some of the front end grip, creating a more neutral drift around the corner. When done right, the car would come up to a pylon, rotate tightly around it, and exit on to the next straight in a neutral/balanced stance that allowed for maximum power to the front tires/ground. It was a bit strange having to drive this way, but that was what racing a front wheel drive car was all about (and that is why I eventually got bored and switched over to the Ford Mustang - more power, and way more rear/throttle-steer too).
Video
My '83 VW GTI Autoslalom racing at Westwood Mall, Coquitlam, BC, in 1986:

Geoff Yue shot this footage with an 8mm film camera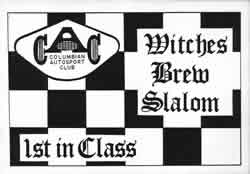 The award I won at the above event
Photos
Posing with my stock GTI just after taking delivery (parked in front of Cheryl's parents house):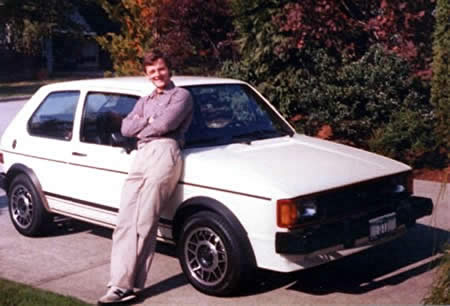 A few months later, after the installation of a few performance parts from PG Performance in Surrey, BC (the only VW performance dealer around at the time) - photos below by Geoff Yue: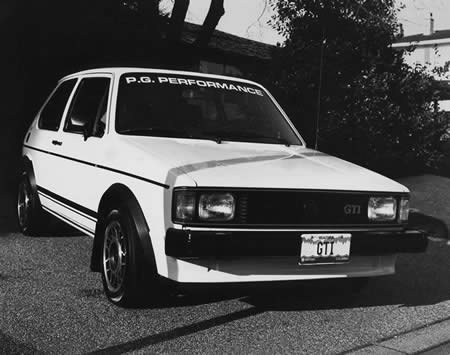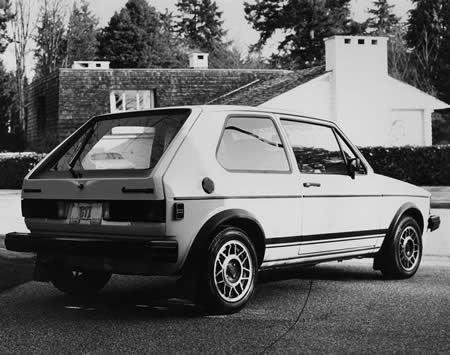 On hwy 1, north of San Francisco with my future bride, Cheryl, in the summer of 1984: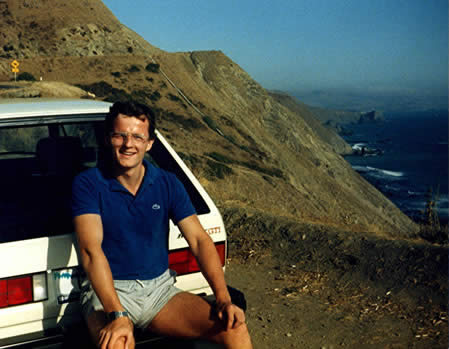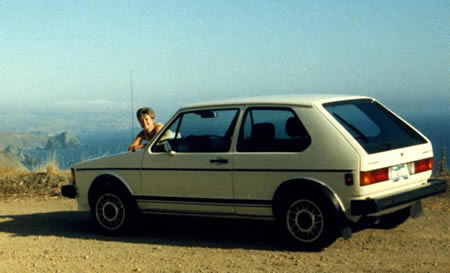 On the beach on the west coast of Vancouver Island (near Sidney), while visiting Cheryl in law school in the fall of 1984: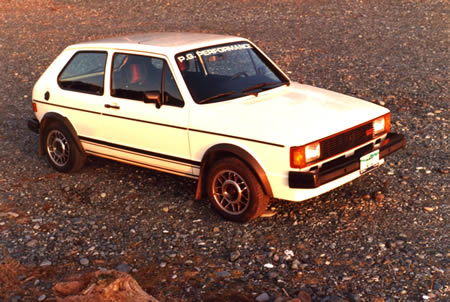 2 years later after all of the performance mods were completed (photo by Geoff Yue):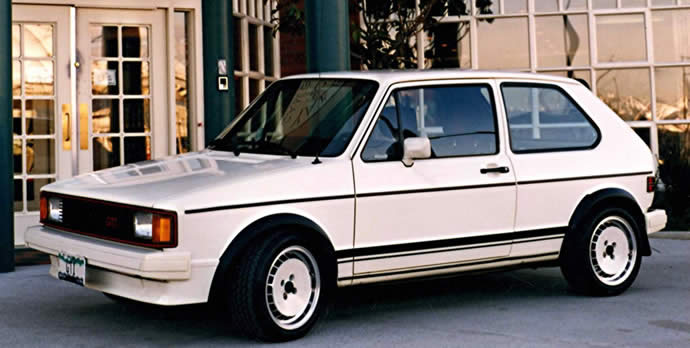 VW Rabbit Brochures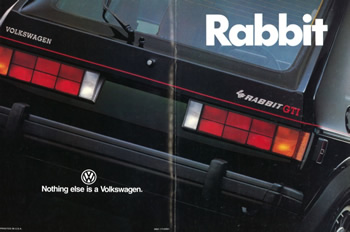 VW Rabbit Brochure - 1983 Model Year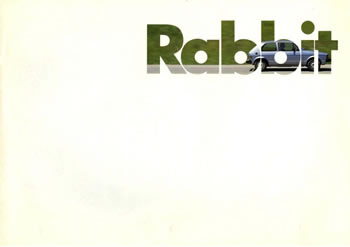 VW Rabbit Brochure - 1984 Model Year
VW Rabbit GTI TV Ad
Magazine Reviews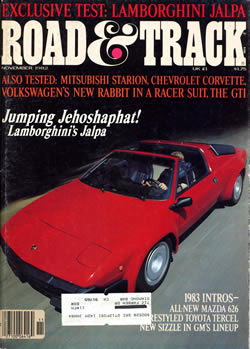 Road and Track - November 1982
"What a car!"
"The same corning Gs as a Porsche 911SC, but the GTI was 2mph faster thru the slalom"
"We could go on and on for days singing the praises for the new VW GTI . . ."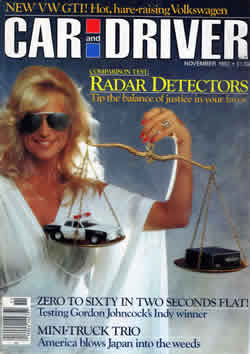 Car and Driver - November 1982
"We ought to give this car a medal"
"When it comes to shear driving enjoyment the new GTI stands in a class of one"
"The GTI accelerates from 0 to 60mph nearly a second faster than a 5.0 liter Trans Am four-speed"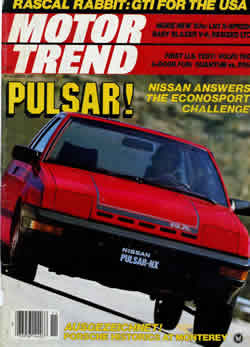 "The VW GTI is one of most subtle and well-balanced automobiles you can buy"
"This is a skidpad terror"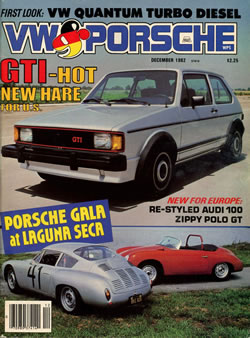 "We were impressed with the results of the suspension work"
Performance Parts Catalogs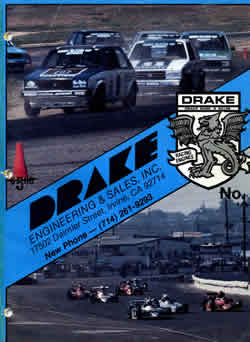 This catalog has a lot of requisite information on VW GTI performance modifications and performance data. Along with the Autotech catalog, these were my performance bibles.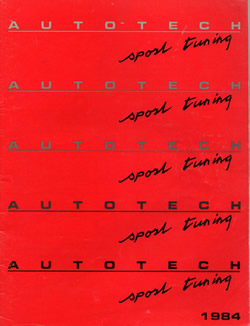 This is a great catalog with many of the parts featured that I installed on my GTI
Check out the Callaway VW GTI turbo charger kit - this is how Revees Callaway started out in life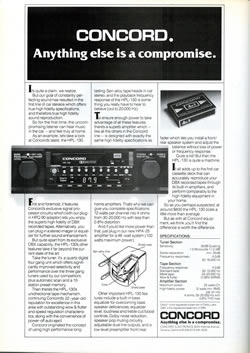 Concord Stereo System Ad - 1982
I bought this unit, complete with the dBx module, in the winter of 1982 in Montreal, in anticipation of the delivery of my future GTI in the spring of 1983. The dBx noise reduction module was unique in the industry and matched my dBx equipped tape deck in my personal stereo system.
Matched with a Proton 222 power amp, and a set of great speakers front and rear (plus the 8" sub woofer), the GTI had a super stereo system for cruising on short or long trips.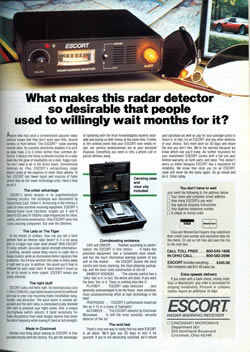 Escort Radar Detector Ad - 1982
This unit provided unrivaled radar detector performance in the early days of 'cat and mouse' games with the highway patrol - this unit was my personal pride and joy in my new GTI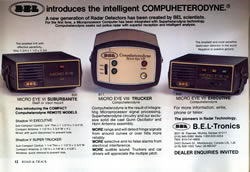 Compare the sleek sophistication of the above Escort unit to these ugly Bel radar detectors - 1982
Back to my Automotive overview and history
Back to my 1968 Chevy Belair web page
Forward to my Ultimate 83 GTI web page