2004 Mercedes Benz E55 AMG (owned 2004-2005)
Sampling the beginning of the end of the exclusive AMG brand - in all its glorified excesses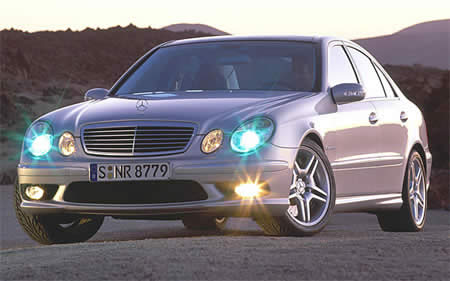 The relative peak of insanity in regards to stock box 4 door sedan muscle cars is epitomized by this vehicle. Who needs 500hp in a family sedan? Apparently everyone does these days. Looking back to the original AMG Hammer, this car makes an even more serious statement about walking softly while carrying a big stick - the problem is, since 2004 Mercedes has AMG'd literally every last model it makes, and while they are all go-fast sleds, there is nothing exclusive about these cars any longer. RIP, AMG.
This 2004 E55 AMG was truly a bad-ass factory car. 5 years earlier this car's capabilities would have been at unheard of performance levels, putting it in a very exclusive class of 'one'. But, by 2005 there must have been a dozen Mercedes Benz models that could pull off very similar #s, and then there were the hopped up BMWs, Porsches, Bentleys, and so on. Today, having 600hp under the hood of your factory ride isn't anything to write home about.
In some ways, the best of the 4-door sedan factory muscle cars was the previous 2000 E55 version. Why? Because an AMG Mercedes was still a new idea back then in 2000, and owning an E55 AMG was practically the only choice if you wanted to drive such a vehicle (or you could build your own the way I did with my 1995 Dinan 540i though).
Click here to read the Mercedes Benz 2004 AMG Brochure
A video of my Mercedes E55 doing a street burnout
Spinning the tires using 505 supercharged horsepower with my son Perry in the back seat:
Performance Data
My only modifications, which boosted the power from 469hp to approx 505hp, was to swap in the SL55 air intake snorkel and add K&N air filters. The far more expensive SL55 (using the same engine) was rated at 493hp and Mercedes claimed that a more restrictive exhaust system cut the power in the E55 but the true story was that the decrease in power was due to a $5 plastic restrictor in the intake system which took less than 10 minutes to swap out. The K&N filters provided about 12hp too.
See my automotive videos for a nice smoky burnout with this car
The factory 0-60mph time for this 2004 E55 AMG was 4.2s and my one and only trip to the drag strip with this car netted me a 12.5s/114mph time slip in 30 degree C heat - to make matters worse I had just driven the car on the highway for an hour in traffic and it was screaming hot under the hood - a real power killer. I bought slicks for it to see if I could record an honest 11s second time slip in cooler weather but ended up selling the car before I ever mounted them.
Here is my track time slip (in 30 degree C heat with a hot motor). According to various magazines, the official time slip for this car should be 12.4s @ 116mph in the 1/4 mile: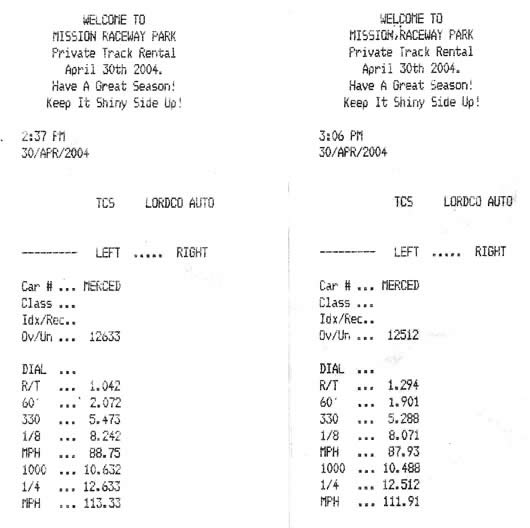 Photos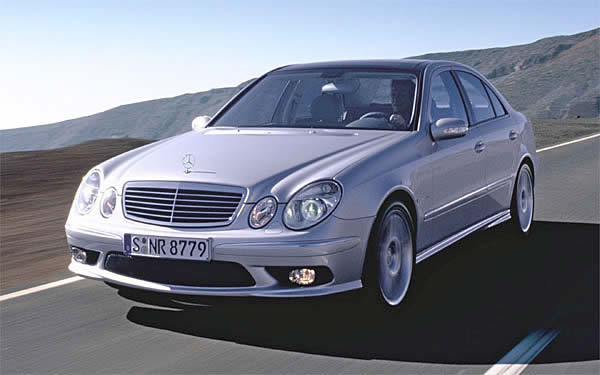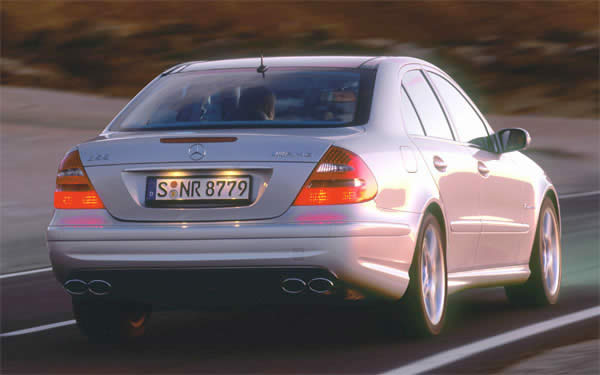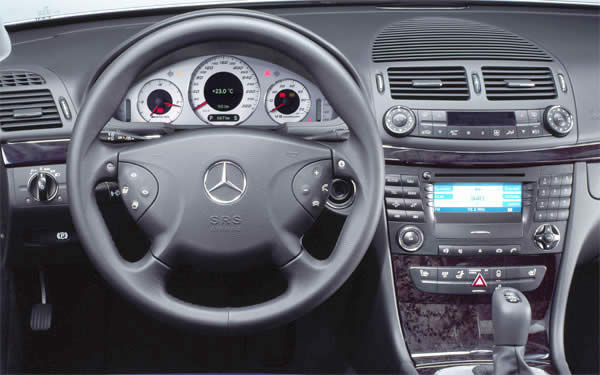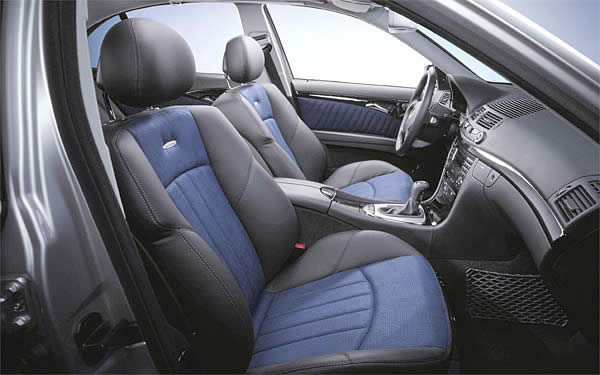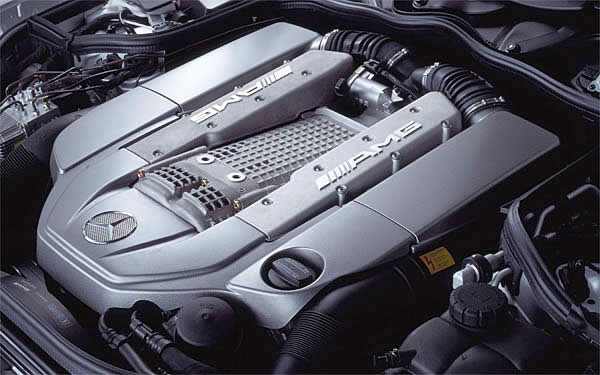 2004 Mercedes Benz E55 AMG Magazine Articles
Road & Track - December 2002 'Mercedes Benz E55: A wolf in sheep's clothing - It will be by you before you know it'
Road & Track - January 2003 'Mercedes Benz E55 AMG: Absolute Power Corrupts Absolutely'
Car & Driver - March 2003 'Heavy Weights: Deep-Pocket Rockets - Comparison Test'
Road & Track - June 2003 'Rolling Thunder in the Valley of Fire: Comparing 4 V8 Super Sedans'
Road & Track - August 2003 'Power Trip: The most potent pairs square off for a 0-100-0 grudge match'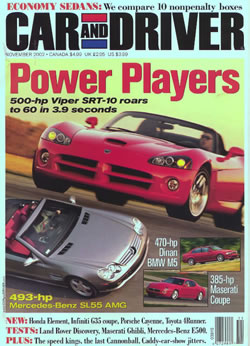 Car & Driver - November 2002 'Mercedes Benz SL55: How do you say 'formidable' in German?'
Back to my Automotive Hobby overview and history
Back to my 2000 Merceds E55 web page
Forward to my 2005 Honda Accord web page