My Stereo/Audio Systems Over The Years
Listening and recording equipment - projects and purchases
Our family started out with a 1957 edition of a Philips monophonic tube based AM radio and record player that my mom and dad bought the year they moved from Montreal to Vancouver after they were married. That is the system we listened to the first Beatles 45rpm singles on, as well as Dad's old 78rpm records. In the late 1960s our parents brought home an Electrohome transistor based stereo system (one of those huge pieces of furniture with the sliding doors to hide the speakers when it wasn't being used) for the upstairs living room and the old Philips system was then moved into the basement 'rec room' - the room the Spratt family kids were rapidly taking over as our own.
An Electrohome stereo system, circa 1965 (similar to my parents unit):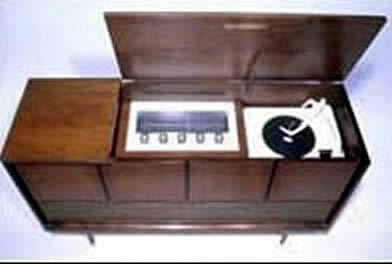 In 1974, my mom and dad bought us a real stereo system for the rec room - a department store Noresco receiver (15W + 15W), a Dual 1225 turntable with a Shure stylus, and a pair of no-name speakers with 6" full range drivers. That is the system we listened to our own LPs on, including my first Elton John album - Don't Shoot Me, I'm Only The Piano Player. The sound was OK, but certainly not great.
We lobbied for an improved stereo, especially improved speakers, and somehow secured the Acoustic Research AR-7s (mentioned below) and a 40W + 40W Kenwood KA-3500 integrated amplifier later on before I personally took over the task of re-building and upgrading the stereo system to my own standards. This is the story of that journey . . .
This is the Altec Lansing speaker design manual that got me motivated to build a set of studio monitors (I was originally thinking of building a set of speakers that used the Altec Lansing 'Voice of the Theatre' components, and in fact the cabinets I built were sized for the same Altec 811B 18.5" wide high frequency horn and Altec 414-8A 12" low frequency driver that was used in the smallest of the Voice of the Theatre speaker series, but in the end I found that I could not afford those components no matter how much baby sitting I did, and chose suitable Philips speakers which were lower cost):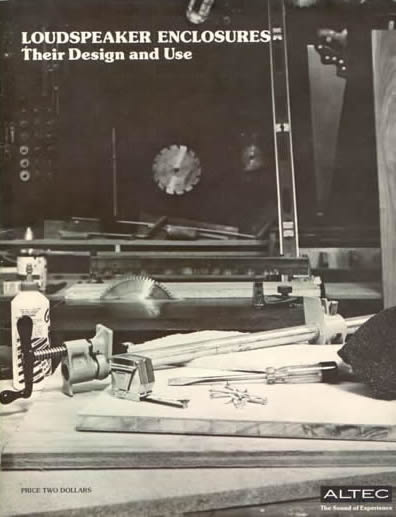 Click here to read the whole 1976 Altec 'Loudspeaker Enclosures - Their Design and Use' Catalog
This is a photo of the famous Altec Lancing 'Voice of the Theatre' speaker which was the leading professionally installed speaker in theatres, rock concerts, and recording studios from the 1950s to the late 1970s (and which had inspired my imagination since grade 7 when I first came across a pair of them while at the Banff School of Music):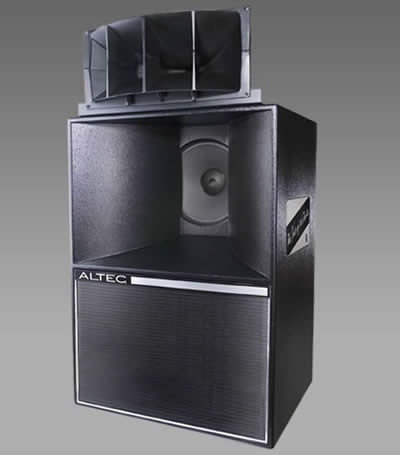 Click here to read the Altec Lancing Voice of the Theatre owners manual
The Philips speaker catalog I ended up selecting my components from: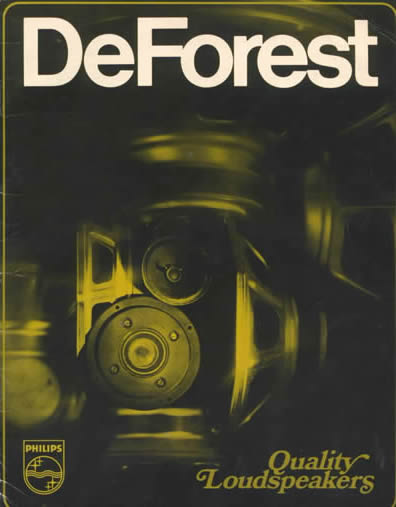 Click here to read the whole 1976 Philips 'DeForest - 'Quality Loudspeakers' Catalog
Some early sample drafting drawings for my 'proposed' studio monitor design from grade 9: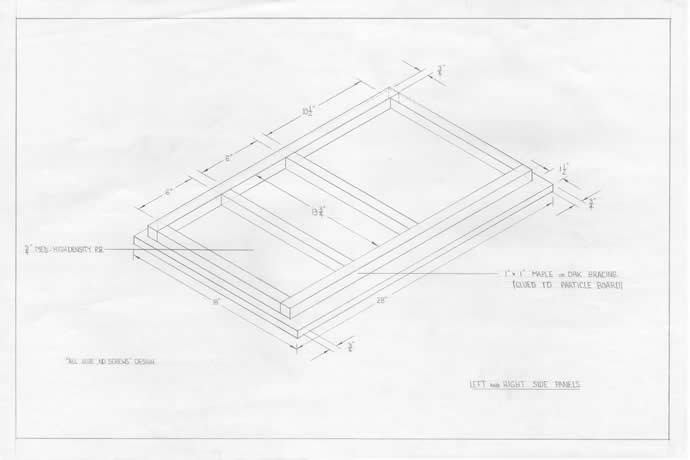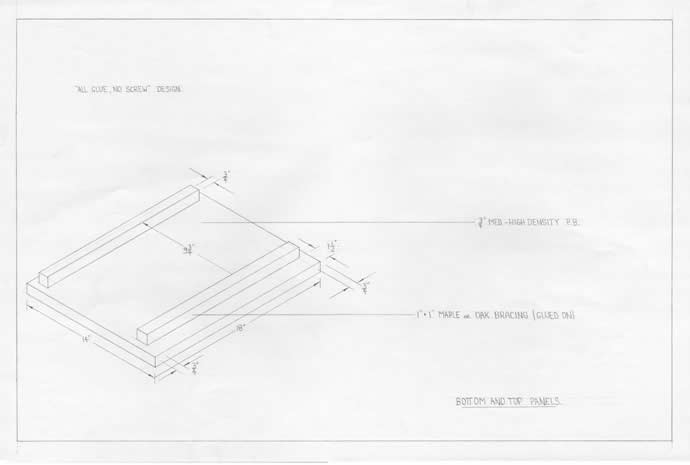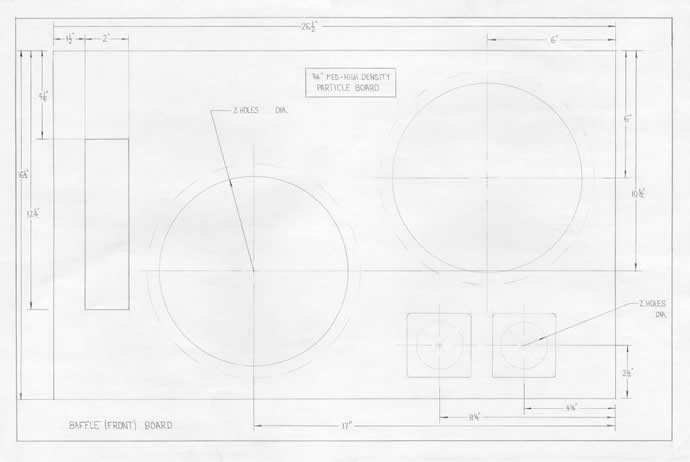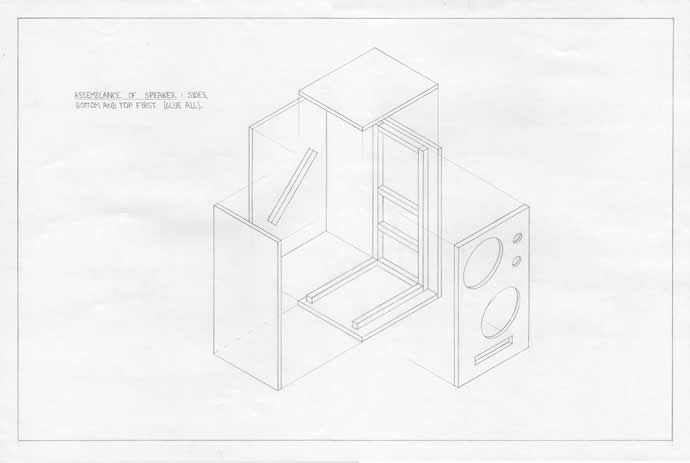 My completed studio monitors built during grade 10 & 11 (they weighed 130lbs each, used 2x2" maple bracing internally, and were wired for tri-amplification) - notice the posters on the wall from Chicago IV, The Beatles - Let It Be, and Pink Floyd - Dark Side of the Moon (1978):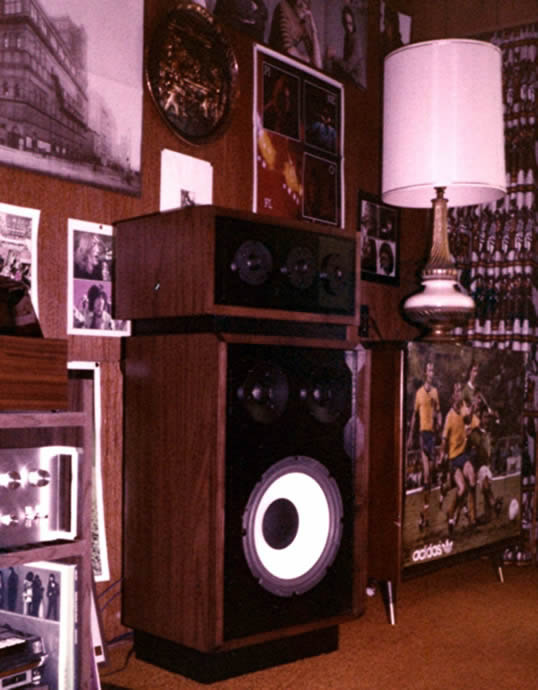 My prized Kenwood 65W+65W KA-7300 amplifier: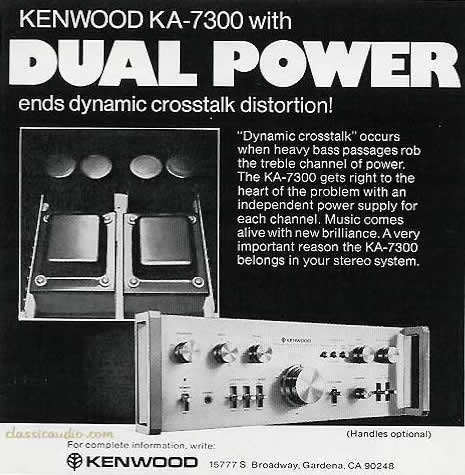 My Kenwood KT-8300 tuner: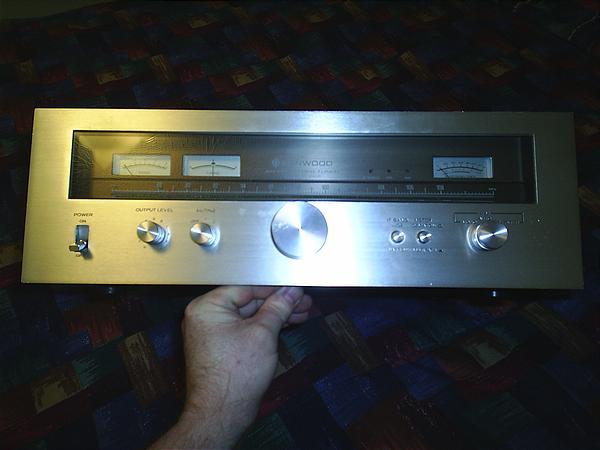 My famed Stanton 681EEE "broadcast quality" stylus: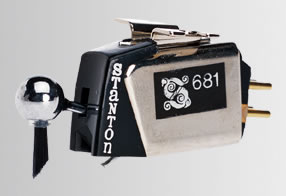 And my 'direct drive' Dual 721 turntable: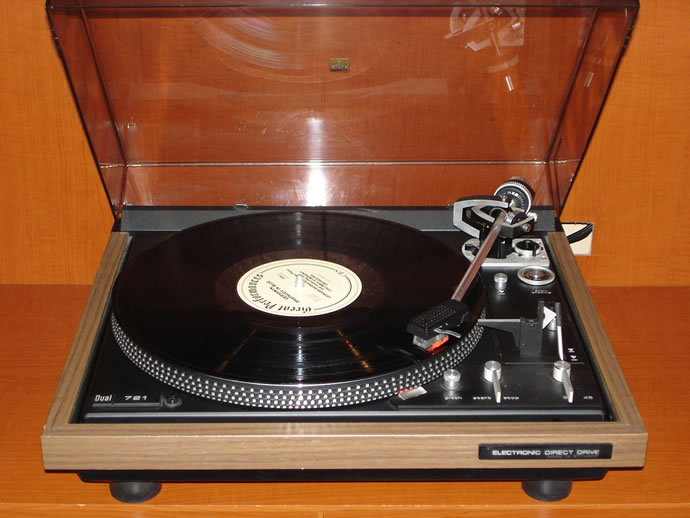 I could not bring my huge, heavy studio monitors to Queens U, 3000 miles from home in 1979, so I brought the pair of diminutive but legendary AR-7s along that our parents had purchased for us in 1975 (Acoustic Research invented the 'infinite baffle' speaker design in the mid 1950s and the AR-7s were considered to be highly accurate/musical compact speakers for their day) :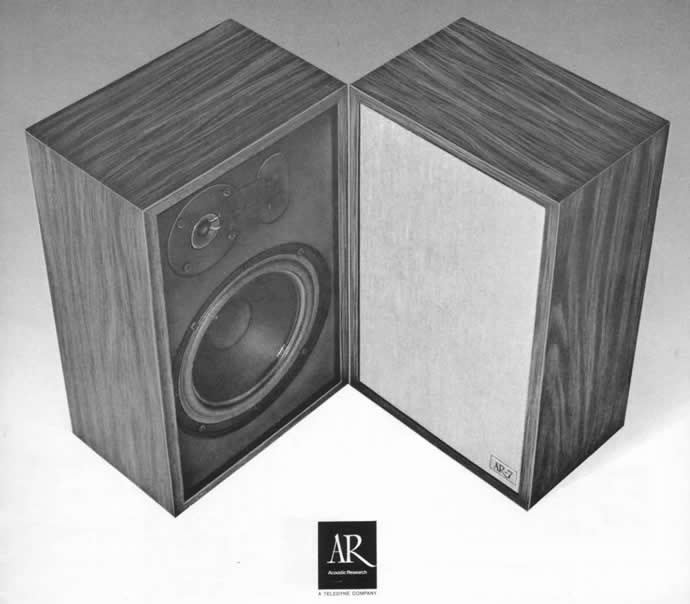 Click here for the full Acoustic Research AR-7 Speaker brochure from 1975
Click here for the Wikipedia article on the history of Acoustic Research
I was quite concerned that my music listening at Queens U would be compromised with the small AR-7s so I also purchased some very expensive and rare electrostatic headphones made by Audio Technica (it is interesting to note that I was so impressed with the clarity and precision of the sound from these headphones that I have used large electrostatic speakers ever since I could afford them in 1995) - these are similar in design to the pair I owned: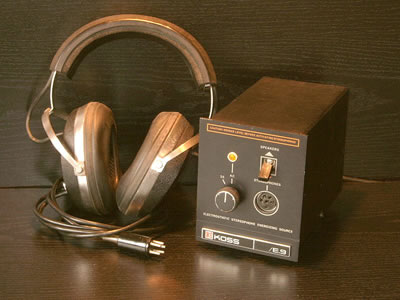 As I earned more money in the summer of 1980 while at Queens U, I bought another pair of speakers, the ADS710s which were a lot larger than the little AR-7s, but much smaller still than my home-built speakers. These speakers played clean and loud with substantial bass response from their dual 7" woofers: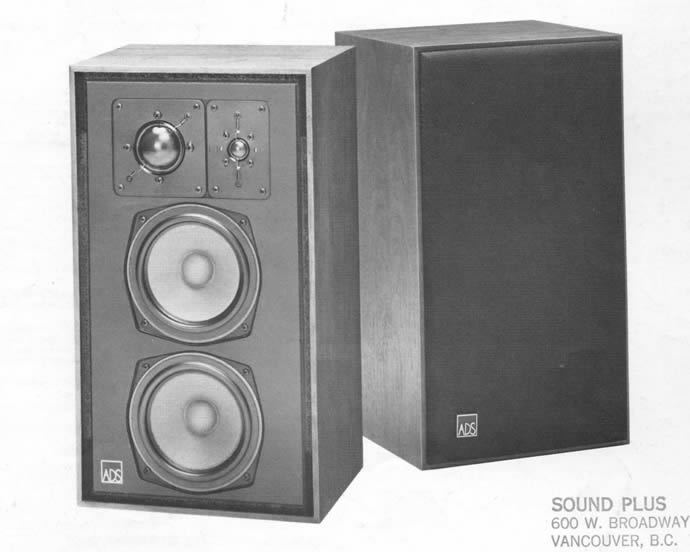 Click here for the full ADS-L710 Speaker brochure from 1980
I also significantly stepped up the power I was driving these speakers with via the acquisition of a pair of serious mono audiophile power amplifiers, the Kenwood L-07M-IIs and an NAD 1020 Preamp (not shown):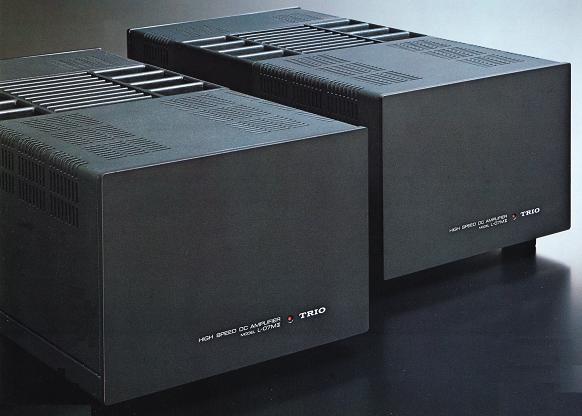 Finally, in my 4th year at Queens U, I purchased another more audiophile oriented turntable, a Canadian made RP-1 "Rotary Platform" with its 17lbs bronze platter and equipped it with a Grace tone-arm and a B&O sapphire cantilever stylus (click here for detailed specs on that turntable) - I threw out the turntable 2 years ago after I noticed that the bearings had rusted and the rubber drive pulley was shot - it hadn't been used in a decade or more and there were no replacement parts available. My son, Colin likes to collect 'vinyl LPs' so I purchased him a new turntable for his use last year.
Today I use Martin Logan SL-3 electrostatic hybrid speakers and a Copland 120W + 120W hybrid tube/transistor integrated power amp for my music studio: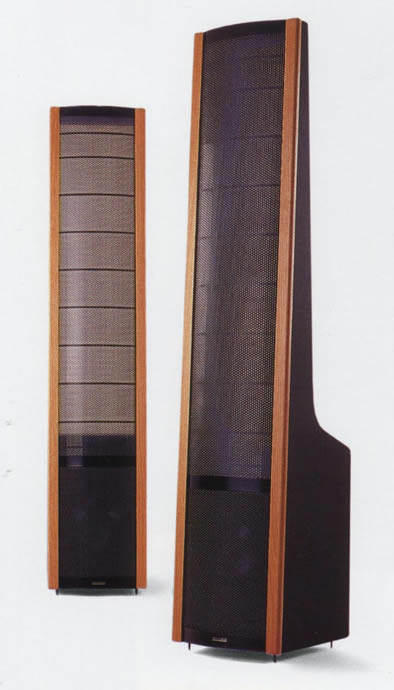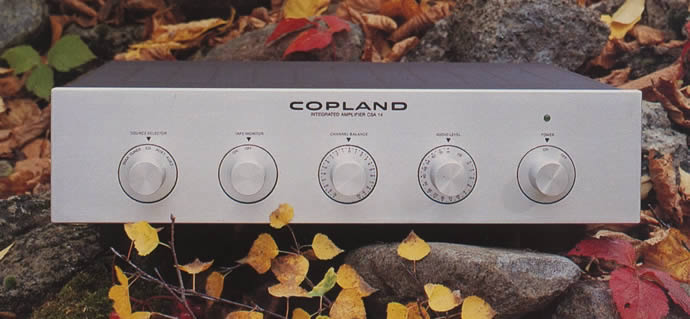 The rest of my studio music system includes the following components . . .
Apple 30" Cinema LCD & Intel Duo-Core Mac Pro, running Final Cut Pro HD, Digital Performer 5 and Waves studio plugins: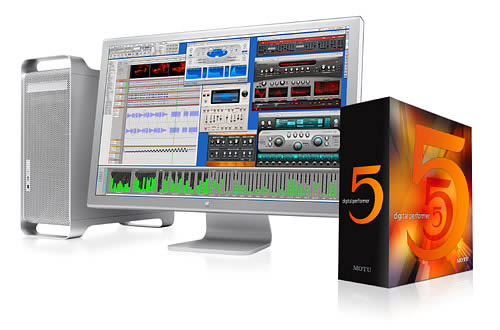 Mark of the Unicorn Audio Interface 828Mk2:

TC Electronic Gold Channel Mic Preamp/Processor:
Behringer Eurorack Pro Line Mixer:

Behringer PowerPlay Pro Headphone Amplifier:

Mackie Control Surface: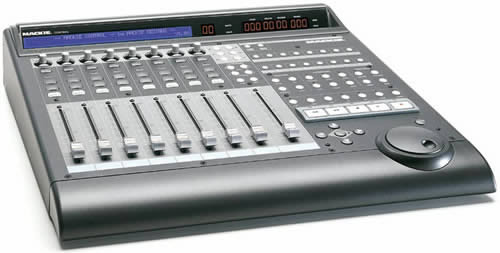 Audio Technica AT4050 and AT4060 (Tube based) Mics (primarily for vocals):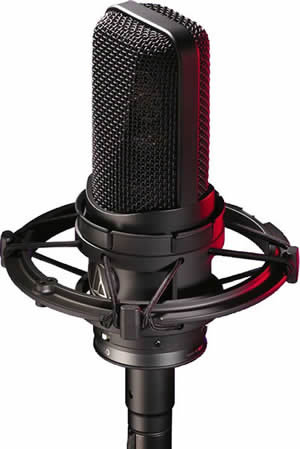 Audio Technica AT4041 Mic (for stringed instruments):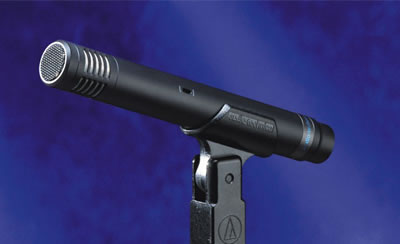 Forward to our live music jamming setup